Build Your 2021 Marketing Strategy
Are you wondering what the future holds for events? Fill out the form to receive our free evaluation tool and find out if a hybrid event strategy makes sense for your brand now.
- Learn more about what hybrid events are and why they work.
- Innovative brands have been incorporating hybrid events for years, should you?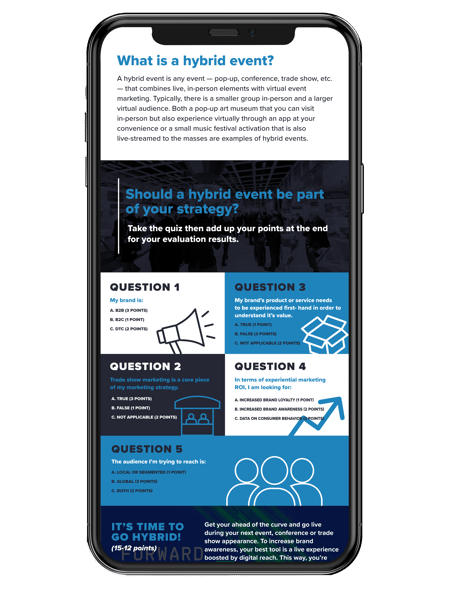 What's inside the hybrid evaluation tool?
Brands are leaning into hybrid event experiences more than ever. Learn more about the effective blend of in-person and virtual.
Take the quiz to evaluate your brand's event marketing strategy to determine if you should embrace hybrid in 2021.
Identify where your brand lands on the hybrid spectrum. Build an event marketing strategy sure to boost your experiential ROI.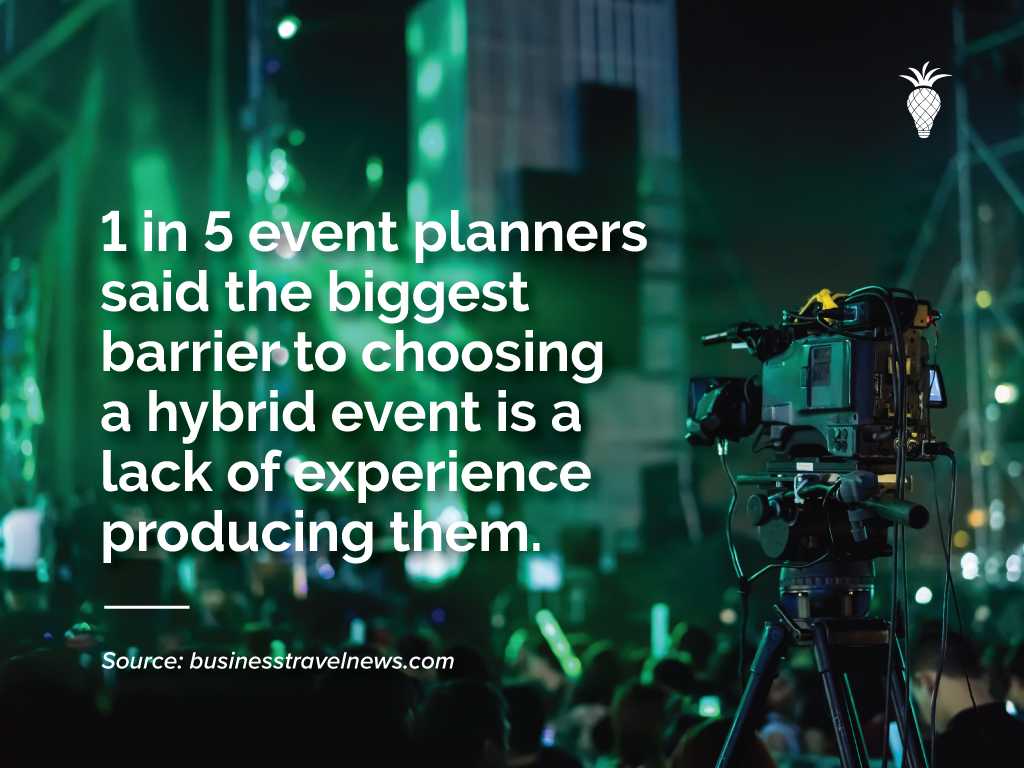 They're not the oldest trick in the bag, but experiential marketing agencies have been using hybrid events to build exciting events for years. A hybrid event combines elements of in-person events with virtual event marketing. Think: small music festival streamed across the globe.
Find Out If Your Brand Is Ready To Go Hybrid.